Everything is energy...


What I have found out so far, is that the answers are infinite, to everything..
there is always a new layer to the previous answer and different answers are to be found on different levels.

Depending on the frequency we hold at the moment, the answer will be aligned with it.
That is why I am fascinated by the expansion of our soul and work to raise my own frequency all the time. It is limitless, never gets boring and always inspire me to go deeper into the mysteries of the universe to see, feel and understand more...

I have worked with and served people as a nutrition therapist, personal & spiritulal coach, spiritual healer, wayshower and ascension mentor since year 2000 and as a store manager for a healthfood shop in Stockholm for almost 20 years .

This in combination with diving deep intp my own souls ljourney has made me see more clearly upon how everything and all of us are connected, and is part of a whole, in a beautiful way that we might not always be obvious for us along the way.

My passion has always been to share,inspire and support others on different levels of their soul expansion and to catalyze people into fully living in alignement with all that they are, following their own passion and inner compass.

Soulintegrations was created to exist as a source to help raise the consiousness of oneself and to give back to others from all I have found out and experienced along my own path of awakening.

I believe It is all energy, that we are all energy and our heart holds the answers to everything and that what we believe, consious and unconsious and hold as "truths" are what is reflected back to us in our physical reality.

Until we become aware and consious of ourselves, the unconsious is creating our reality .
Our deep programming from childhood, society, school, environment etc.. is what our subconsious uses to create our reality. On an individual level as well as on the collective.

"I am in this world but not of this world.. is my deepest feeling, and I know I am not alone with that feeling.

I clearly remember one day when me and my friend, 15 years old at the time, sat in our room and had a conversations about the universe, asking questions like Who am I? Why am I here? Where do we come from? How big is the universe and what exists "behind it.." Since that day I have gratefully received answers in different forms and has been (and still are) inspired, challenged, questioned, supported and catalyzed by spirit and many wonderful souls along my way in life . Not only pleasant, but always expanding.

I belive we all can get inspired by others to find our own truth inside of us.
Your thruth is not necessarily my truth, but we can inspire each other to new ways of wieving life and to open up new neuropathways in the brain, expand our comprehension of life and to our multidimensionality.

I am inspired by life and all that is to it. My own experiences through life has proven the multidimensionality I am talking about. We all see, hear and feel so much more then we might understand at times. With knowledge, rememberance and guidance, we can all learn how to use the multidemensional aspects of ourselves and our six senses.

It is all about energy and how to work with it. I am still an adjunct in the area, and learn by living every day. Loving the experience of remembering (some call it learning) things every day.

So keep your heart open, your mind curious and expect the unexpected!
It is only your owm limitations that sets the boundaries for your exploration and inner wisdom to bloom.

With Love & Light
Pernilla

Testimonials from clients :
"Pernilla is a wonderfully inspiring and empathic person,
as well as knowledgeable and experienced coach / mentor and have helped me
incredible much in my own personal development.
She has a holistic approach that allows her to include every
aspects of life and get me to continuously reflect on my choices and opportunities for further development.
Hiring Pernilla is an investment in yourself for easier progress, looking ahead and seeing new development opportunities.
I would strongly recommend Pernilla if you want support in your continued development. "
Camilla, Store Manager

"Pernilla did what I did not think was possible to do myself. She brought forth the best sides of me and pushed me in the right direction. Pernilla is incredible understanding and esasy to talk to.
She helps you to unlock and understand your higher purpose of life and how to reach your highest potential! Thank you for everything!!
//Elias

"Pernilla is a very present and intriguing coach.
She creates a confidential contact, has the ability to ask the right questions
and challenges in a way that leads to further development.
During a turbulent period of my life, Pernilla was one of the most important factors for me to move on in my personal development.
Pernilla has a great ability to embark on different situations
and ask the right questions to see myself clearly
and make my choices.
She is warm, happy and generous with a big
personal commitment while being serious, focused and on target. "
Johan, Business Developer

"It's hard to summarize with just a few sentences everything Pernilla has done for me.
She is the one who helped to heal deep old wounds that no one has ever reached.
She is the one who has understood me like no other.
Talking to Pernilla gives me such a calm and makes me see things so clear.
I usually call her "earth angel"
Yes, that's the word I would use if I only got a word to describe her. "
Alin, Entrepreneur

"To meet Pernilla is among the best I have done.
By meeting Pernilla I started an exploration journey within myself.
Pernilla is good at knowing where you are and is beautifully open minded.
It has been very important to me in combination with the fact that she has learned to listen more to my own feelings.
Thanks for everything
"Nadja, Nordea

"Pernilla has helped me immensely
through our coach talks every week.
My integrity and inner joy grow for every day.
Pernilla's way of responding, listening, focusing and guiding
giving me real inner strength to focus on building my business further.
Our conversations are my best investment so far in life.
I highly recommend Pernilla as a personal life coach "
Katarina, Architect

"I highly recommend Pernilla for anyone that needs guidance in life.
Pernilla has given me keys to use for my own personal growth.
She is a warm and openminded person who really listen and ask you the exakt right questions."
Emmi , Bloggare

"I became hugely fascinated by how effectively Pernilla put the finger on my weaknesses.
In a clear and obvious way, she conveyed what obstacles I set up for me
and how I could change them.
She is a very responsive and good listener. "
Sofia, Yogaliv

"Pernilla was my mentor during my first year as my own entrepreneur.
She helped me to make clear what I should prioritize.
She saw my potential, how I worked and how I could progress.
With her help, I realized what and how I could improve myself to achieve my goals.
She was always a good support and ballboard for me.
It was just wonderful to just have her as a mentor! "
Yuko Ono, Yuko Ono Sthlm

"I felt confident about Pernilla right away when I met her.
To me it is important that a coach manages the conversation in the right direction.
The best part is if it's me who comes with most answers to my thoughts
and I think that Pernilla is very successful.
Then it's also good with a coach who puts out provocative questions so that I move on in my personal development.
That kind of question I think Pernilla has a real fingertip feeling for.
I highly recommend Pernilla as a personal coach. "
Anna, Entrepreneur, Barnmatsburken
"Pernilla has a great gift. She has a calming effect while she is incredibly strong.
Her guidings are pure and wise.
I always feel centered after talking to her.
She has helped me to see and be more my true self.
I'm really grateful that she exists.
Nhi Cung,

"REALLY THANK YOU Pernilla because you are who you are and have the courage
to share your channeling gift and invite to healing and transformation.
I experience a safe, worthy "space" with you and it is easy to open up.
I'm taken from our meetings and your precise ability to mirror and meet up with your intuitive guidance.
Feels like I found keys to myself and my inner light and can now move on in this. "
Alma, artist

I was pleased to talk with Pernilla because she is so inspiring, warm and honest. It is noticeable that she is very down to earth and genuine. She talks very clearly and you just understand that she really see and feel what is around me.
She has an impressive ability to really nail it!
Sara, medium

"Pernilla is simply wonderful!"
Dennis, Aloud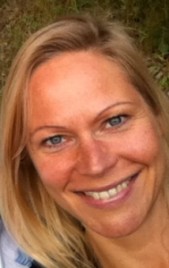 Soulintegrations businessidea is to serve people in their awakening process by inspire, provide tools and share wisdom.
The vision is to reach everyone who is ready to expand and integrate their consiousness, remember who they truly are and get out of their confort zone.
"Whatever you believe exsists"

I believe that we are multidemensional beings that have the ability to create our own reality. T
hat expansion of mind and compassion is part of the awakening to remebering and that is is time for humanity to raise its consiousness on all levels.

It is time for all of us to take resposibility for ourselves and
"be the change we want to see in the world" (Gandhi)

Everything starts within ourselves and from there we create our outside world.

Soulintegrations are free from religious and political values and believe in You as source, you as an individual expression of source itself.