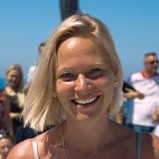 What is?
I use my intuitive gifts and tune into you energy when I coach you on how to get a breakthrough for in the sesssion.

It could be an emotional blockage you want to release, mental pattern you would like to change or a business you want to get started!

You will be challanged and supported on the calls and I will set you up with homeworks and practices between the calls that supports your expansion and growth.

How?

We connect via zoom for the coachingsessions.

First one is a 20 min free set up call to see where you are at and how i can serve.

Second we set up dates for 5 or 10 sessions within the coming three months depending on how intensly you want to work .

Why?
At times during life you may feel stuck, challanged, unsupported by life in general or just not happy with yourself or the environment you have creted at the time.

In those times it is absolutely magical to have a coach to support you in the transitioning of your breakthrough!

Or, you are just a curious soul who has an innerly eager to know more about your self, the universe and how you are connected to the whole.

I listen, see and support You in Your soul expansion and hand you tools for integration of all of your multidemensional aspects of everything that you truly are.

My intentions are to inspire you to go outside the box and guide you to an expanded feeling to grow from.
Whether it is about personal growth or getting your spiritual buiness off the ground!
What is?
Healing with intensions.
The healing I offer is healing with intentions.
Intentions to get you into a deep relaxed mode and open you up to a stronger experience of your six scenses. To see yourself and your life more clearly, hear your inner voice better, feel your hearts desire and expand your conciousness.

How?
For 30 -60 minutes you sit or lay down with your clothes on, your eyes closed and listen to relaxing naturesounds while you receive the inteded healing.
The healing will activate your energyfields.

After the healing session we talk about the experience and what might have come up during the session.
Wh
Why?
The energy activated in the session will raise your frequence and be of help in your expansion of mind and open up any blockages in the physical body to make it flow again.
Wherever there is a block in the energyfield or a negative pattern is stopping you from moving forward, this will come up to the surface to be seen and from there it can be transformed.
Stagnant energy will start to move again.

Warmly welcome to expand your mind:-)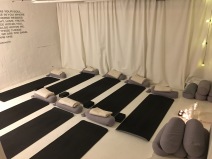 What is?
This meditation is guided with nature sounds in the background which helps you into relaxation.

How?
You sit or lay down surrounded by candles and soft relaxing music in the background.

You are guided into deeper relaxation and I use different techniques and visualisations to help your body to relax from ev. stress and your mind to relax from daily chatter helping you connect within.

We end the session with sharing our experiences (free of choice) and drawing a card from the Oracle Cards "The multidimensional Human Journey" by Ariella Indigo with a message for you to take with you.

Why?
A relaxed body & mind improves all aspects of your life. It gives you a feeling of connection within yourself as well as with all that is.

Meditation on a regular basis is proven to decrease stress levels and improve sleep.

It is also a great way to make peace with oneself and connect with the core of our being and all that is. It is an excellent tool to get to know yourself on a deeper level and integrate all that you are.

Visualisation is a technique that helps you connect to your imagination and create the life you want.

Meditation and visualisation used on a frequent basis helps to align you with your purpose and create the life you want.

Come and join for a fun exploration of self :-)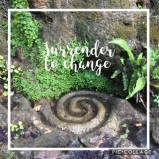 Are you in for a change?

Then The Holistic Catalyst Mentor Program is perfect for you!
It is a 6 month mentorship designed for your personal & spiritual growth & expansion.

I use different esoteric systems in combinataion with my own gifs to present and unlock your spiritual blueprint for you.

The mentorship is designed to be a support for you when you are in transition from the old into the new, in whatever area that is for you.

To help you see & work through old patterns and to be a catalyst for unlocking your unique gifts and align you with your path through consious work.

With a deeper understanding of who you really are, how your challenges presents themselves and what your underlying gifts are, your wiev of yourself is more clear and make you able to create the life you want in alignement with your true purpose

We are all unique expressions of a bigger source and have our own expression in the world, all of us just as important.

If iyour heart is calling you out for support in your transitioning, please send me an email and we will set up a call to see how I can serve you.

I only work with a few clients at a time to ensure you my commitment to your transitioning

Are you ready to go on an inner journey and expand in your transitioniing ?

You will be surpried by what will happen when you really make a comittment to your soul expansion :-)

Send an email to:
pernilla.coach@gmail.com
and I will get back to you for a call to see how I best can serve you.


I work international via zoom so it doesn´t matter where on the planet you are situated :-)